Reach the right people at the right time with Nationnewslead. Try and advertise any kind of your business to users online today. Kindly contact us for your advert or publication @ Nationnewslead@gmail.com Call or Whatsapp: 08168544205, 07055577376, 09122592273
As a result of the naira scarcity, protests in Ibadan disrupt the commercial activities of residents, Banks and transporters.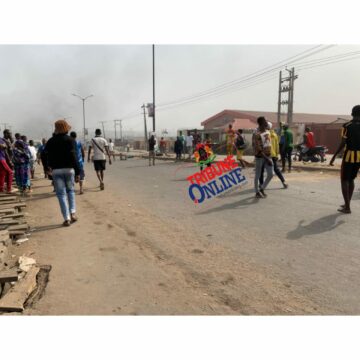 Protesters have set up roadblocks and bonfires in areas like Oke Ado, Eleyele, Iwo Road, Secretariat, Bodija etc.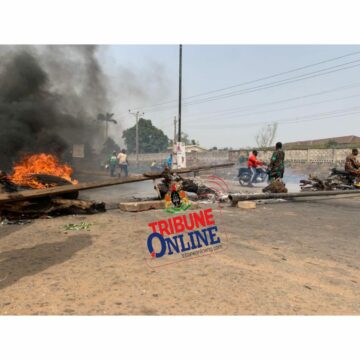 ALSO READ: BREAKING: Ibadan residents protest again over new naira notes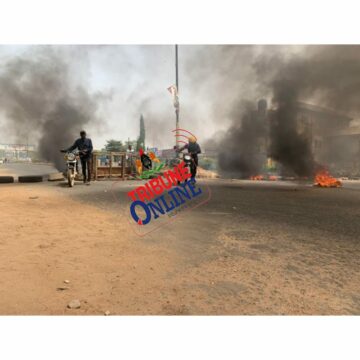 Women, children and men are lamenting the pain they are going through to access naira to fund their daily expenses.
Reach the right people at the right time with Nationnewslead. Try and advertise any kind of your business to users online today. Kindly contact us for your advert or publication @ Nationnewslead@gmail.com Call or Whatsapp: 08168544205, 07055577376, 09122592273