Reach the right people at the right time with Nationnewslead. Try and advertise any kind of your business to users online today. Kindly contact us for your advert or publication @ Nationnewslead@gmail.com Call or Whatsapp: 08168544205, 07055577376, 09122592273
The former Minister of State, FCT, Senator Solomon Ewuga's daughter, Adzuayi Ewuga, a female pilot, has died in a plane crash in Central Cameroon.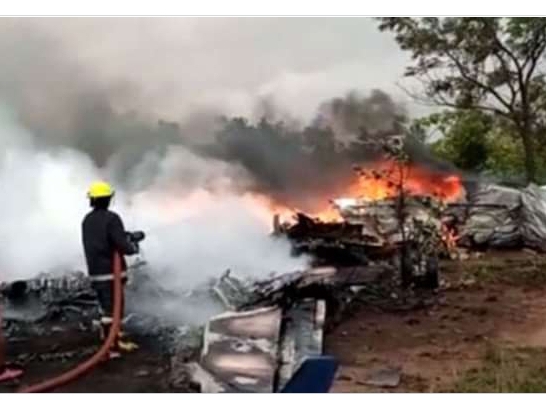 Report said the pilot, who died in a mini-aircraft belonging to Caverton Aviation Cameroon, had 11-passengers on board.
According to local media reports, the aircraft was flying from Yaounde Nsimalen Airport to Belabo, in the east of the country when air traffic services lost radio contact.
The deceased is the second daughter of Senator Solomon Ewuga, a stalwart of the People's Democratic Party (PDP) in Nasarawa State.
Caverton Aviation Cameroon is a subsidiary of Caverton Offshore Support Group based in Lagos, Nigeria, which also controls Caverton Helicopters.
The Nigerian sister-carrier also operates a single DHC-6-400 complementing various helicopters providing support for the country's oil and gas industry. Continue Reading
Reach the right people at the right time with Nationnewslead. Try and advertise any kind of your business to users online today. Kindly contact us for your advert or publication @ Nationnewslead@gmail.com Call or Whatsapp: 08168544205, 07055577376, 09122592273